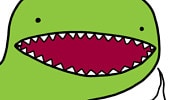 IN YOUR FACE PROMOTION TEAM
Have you ever met a group of people so different from you that you are immediately smitten? This is the case for me and a very kooky, funny, odd, and extremely caring group of folks that make up the In Your Face Promotion Team on Etsy.
They create goth jewelry, sugar skulls, knits and monsters! They sell photographs, prints and cards, glass blown beauties and jewelry. You will find bones, bows, and tie-dye. Don't get me wrong! This is the quirky-ness that draws my attention and tugs at my heart.
I celebrate the uniqueness of this group of talented people. Something for everyone is what it is all about, yes? Enjoy this taste of the wonderful goodies!
How's that for variety???
*********************************************************************************
Today's Wandering Wednesday post takes me across the pond to an intriguing adventure I have committed to ~
CRAFTfest
, dubbed a virtual craft extravaganza!
The Back Story...
As usual, I was wandering the web when I came across an online community for crafters. This community is a crafter's network called
Creative Connections
. Always up for snooping in others' shops and getting to know fellow crafters, I ventured "inside".
Discovery...
This site, after you become a member, encourages you to download pictures, join groups, blog, ask questions in forums and network with crafters near and far. At last check, there were nearly 1500 members; most residing in the United Kingdom but alas, a few from the United States. There is even a group formed by friends from
Etsy
in this network! Posters, flyers, Facebook cover photos, ads, and embed codes are provided by the team!
Here is how my album looks!
Find more photos like this on Creative Connections

The Point...
Mostly the site is a place to hang out and make friends, share ideas, and vent frustrations and share success but on the calendar there is the
CRAFTfest
. The event itself is scheduled for the first week of September and will run the entire week. During that week (as well as leading up to the week) all the shops signed up (called stall holders) promote, promote, promote! My team, the Lilac team has begun filling
Pinterest
boards and the atmosphere is starting to crackle and the online "stalls" (aka photo albums) are starting to come alive.
The Event...
The week long event in September will be the 5th virtual craft fair for this social network and there is another planned for the end of November. Depending on how this goes, I may just re-up for the Christmas. Check it out, maybe it will be a fit for you too!
What do you think?